What's better than a flat calm day on the boat with your friends?
In our book, it has to be way up there in terms of the amount of fun you can have!
And there are just so many ways to have fun on the water. From cruising the intercoastal with a drink in hand to fishing and diving, the gorgeous weather provides so much opportunity for boaters in Palm Beach.
This video was taken from one of those really fun days at the Boca Raton Inlet.
It features great friends and family having a blast on the water in South Florida.
Weather was warm, seas were calm and everyone was having fun!
Thanks to everyone for viewing!
If you enjoy the thought of a fun day on the water and enjoy this video, please like and subscribe to our YouTube channel!
Enjoy…
Do you have a boat?
How good would custom boat art be for your favorite watercraft?
Explore our site to see how we could help you with custom boat artwork.
Looking for other fun stuff? Check out our Gifts for Boat Owners, Boat Grill Reviews, 7 Superior Anchor Chain Solutions, or our Haulover Inlet Guide!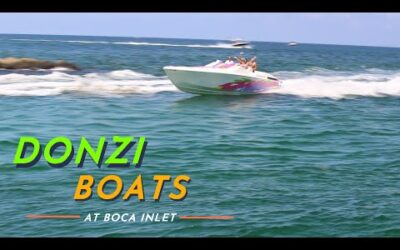 Donzi PowerboatsIf you've been on the water for any length of time, you've probably heard the name Donzi.  For over five decades, the Donzi Marine brand has been making quality...

Start your Custom Yacht Shirt order today!
Complete your order on our website to get your custom yacht gear started. Have our team convert a photograph of your yacht and stern art into digital art for use in your custom printing.

Receive a Private Amazon.com link for your yacht's gear.
We'll email you a link to purchase your custom yacht gear on-demand with secure checkout and fulfillment provided by Amazon.com.

Get your yacht gear delivered to your dock with free shipping on-demand!
Order your custom apparel again and again with no minimum orders or additional setup fees.