Haulover Inlet: A History & Overview
If you've been boating around South Florida for any length of time, it's likely that you've heard of Haulover Inlet, if not been through Miami's most famous inlet.
Haulover Inlet, also known as Baker's Haulover Inlet, is the northernmost inlet in Miami-Dade county, providing ocean access to all the adventures available on the water off of South Florida.
This man-made inlet was created in 1925 to connect the northernmost section of Biscayne Bay with the Atlantic Ocean and has become synonymous with Miami Culture.
More than many other inlets throughout Florida, Haulover Inlet requires extensive local knowledge and boating experience to navigate effectively, as sandbars, waves, and currents combine to create a regular maelstrom for boaters on even the calmest of days.
With the opulence of Bal Harbour to the South and Sunny Isles and the Haulover Nude beach to the North, the Haulover Inlet acts as the intersection of beach life in northern Miami Dade.
This fixed-bridge inlet provides 32 feet of vertical clearance and 125 feet of horizontal clearance and acts as one of the major waterways for boats, yachts and personal watercraft into northern Biscayne Bay.
The history of this Miami-Dade fixture is steeped in lore as the primary inlet for boaters in Southern Florida.
History of Haulover Inlet
In the middle of the 19th century, the land around Haulover Inlet was little more than a sand spit.
With basically no development on the beaches north of Miami in the mid-1800's areas like Haulover was still an untouched natural paradise.
As early as 1823, the name Baker's Haulover could be found on a map of southern Florida, with stories pointing to a gentleman who would haul his boat over the narrow spit of land to and from the ocean to make his living on the water.
According to the history of Miami, the land could have been named for a man named Gardiner Baker who first leased the 500 acres of land along the Miami River from the Spanish King in the earliest part of the 1800's.
As the 20th century approached, the land and surrounding areas between Bal Harbour and Sunny Isles were targeted as a perfect location for a man-made channel in the northern section of Miami and in 1925 the Haulover Inlet was cut featuring the first incarnation of the fixed Haulover bridge.
Over the past roughly 100 years, the Haulover Inlet location has served as a critical point of transit for boats into and out of Miami-Dade county.
It has also become one of the hottest destinations for recreational boat usage and commercial fishing, with the Haulover Marina catering to tourists for hot fishing action for over 50 years, with the state of Florida granting a Historical Landmark Marker to the location, the only one for a fishing dock in the state.
Just north of Haulover Inlet, the Haulover Park has become famous for its recreational areas and official nudist beach.
Where is Haulover Inlet?
Haulover Inlet is located in the Northeastern section of Miami-Dade County on the Atlantic Ocean at mile 1080 on the 3000-mile Intracostal Waterway system known as the ICW.
Haulover is the only inlet available to boaters between Government Cut to the South and Port Everglades to the North in Broward County.
Sitting directly between Bal Harbour and Sunny Isles, in Northern Miami Beach, Haulover and the Haulover Park make up a large recreational and boating area that contains public parks, beaches and a marina.
Officially, the coordinates of Haulover Inlet are 25° 53′ 59″ N, 80° 7′ 26″ W.
The inlet sits roughly 30 minutes North of Downtown Miami/South Beach and roughly 30 minutes South of Dowtown Ft. Lauderdale and the Ft. Lauderdale Airport in South Florida. 
Driving Directions to Haulover Inlet
From the South:
Take I-95 North to NW 125th St. or Biscayne Blvd to NE 123rd St. and head East to the Broad Causeway. Then take SR-AIA North through Bal Harbour to the Haulover Inlet Bridge.
From the North:
Take I-95 South to the 826 and head East to SR-A1A. Then take A1A South through Haulover Park and the Haulover Bridge.
Getting to the inlet can be tricky, especially on gorgeous days when seemingly all of Miami-Dade come out to enjoy the gorgeous beaches and waterways of Haulover Park and the Atlantic Ocean. 
If you need to arrive at Haulover for a specific time, be sure to plan ahead to account for traffic and crowds!
Haulover Inlet Map
Looking for a map of Haulover Inlet?
Explore Haulover and all the surrounding areas of northern Miami-Dade county with this map of the location at the Haulover Bridge and Park!
Navigating Haulover Inlet
Navigating Haulover Inlet can be tricky for even the most experienced boater.
On even the calmest of days, Haulover can be a fierce force for boaters as the powerful currents combine at the mouth of the Atlantic Ocean creating mountains in the ocean in short interval chop, perfect for swamping any unsuspecting Captain.
To top it off, shifting sandbars in and around the Haulover cut can create dangerous hazards for boaters that require local knowledge for safe passage.
The inlet is particularly dangerous on an outgoing tide, especially with easterly winds, as the fast-moving outgoing current and strong onshore breezes can create high-intensity wave action.
Plenty of vessels have run aground, crashed into rocks and even sunk while navigating the Haulover Inlet, so it's safe to say that this waterway is not for the inexperienced, under-powered or fair-weather waterman.
If you plan on navigating this famous inlet, watch other more experience vessels closely and pick a day with pristine and calm conditions on an incoming time with lighter winds to lessen your chance of getting grabbed by the monster that can be Haulover Inlet.
Why is Haulover Inlet so dangerous?
As the only inlet in Northern Miami-Dade, Haulover Inlet acts as a major point of tidal flow for water moving in and out of the northern section of Biscayne Bay.
Since the Biscayne Bay is huge, the pressure that builds during tidal flows as the water empties into the Atlantic Ocean interacts with the rocks and jetties at Haulover with considerable force.
During periods of an outgoing tide, this immense pressure of the large mass of water within Biscayne Bay creates a serious tidal flow that pushes huge volumes of water out into the Atlantic Ocean.
These tides help to create unpredictable sandbars, putting a fresh face on the perspective of the inlet each day depending on conditions.
As mentioned above, when Easterly onshore winds are prevalent, they meet outgoing tides at the inlet with powerful results, creating large waves in the navigable waterway even when ocean conditions outside of the inlet and in surrounding waters may be relatively calm.
With this combination of factors, the Haulover Inlet poses a dangerous risk to any boat Captain, but especially to any inexperienced waterman.
Helpful Haulover Links
If you're planning on making the trip to the Haulover area, here's a few links on the web that can help you before you get there, enjoy!
Final thoughts on Haulover Inlet
In conclusion, Haulover Inlet has a rich history and continues to be a popular destination for boaters and anglers alike.
Whether you're navigating the challenging waters of the inlet, anchoring in its calm bays, or simply enjoying a day of fishing, it's essential to be prepared with the right equipment.
Safety should always be a top priority when boating, and that begins with having a well-equipped boat first aid kit on board.
Additionally, investing in waterproof bags for boating ensures that your essential gear remains dry and secure in any condition. The reliability of a bilge pump for your boat cannot be overstated, as it's your first line of defense against unwanted water in the hull.
For those moments of relaxation on the water, the best marine speakers can elevate your boating experience, while a reliable anchor chain ensures your vessel stays securely moored. And what's a day on the water without some good food? A boat grill is a must-have for those unforgettable cookouts with friends and family.
When it comes to fishing, the right gear makes all the difference. Don't forget to protect yourself from the elements with the best fishing hats and invest in the best fishing pliers for a hassle-free and efficient angling experience.
As you embark on your adventures in Haulover Inlet and beyond, remember that being well-prepared and equipped with the right tools and safety gear can turn an ordinary day on the water into an extraordinary one. So, gear up, stay safe, and make the most of your time exploring the beauty and history of Haulover Inlet. Happy boating and tight lines!
Custom Yacht Shirts & Gear for your South Florida Boat
Ready to show off your boat on the water or on land around Haulover?
For the boater who is proud of their sea-going vessel, custom boat gear is the perfect solution to show off their pride and joy anywhere.
At Custom Yacht Shirts, we use a photo of a yacht to create vector line boat drawings that are perfect for use on a variety of customized gear.
We feature t-shirts, long sleeves, hoodies, tank tops, pop sockets, phone cases, and much more that make the perfect custom gift for any boat owner.
Best of all, once the art preparation process is complete, all of your custom boat gear is available for on-demand ordering on private Amazon.com product pages.
Order 1-1000 of your custom products easily and simply with your existing Amazon account featuring free returns and free shipping with a Prime account.
The perfect gifts for boat owners!
What are you waiting for???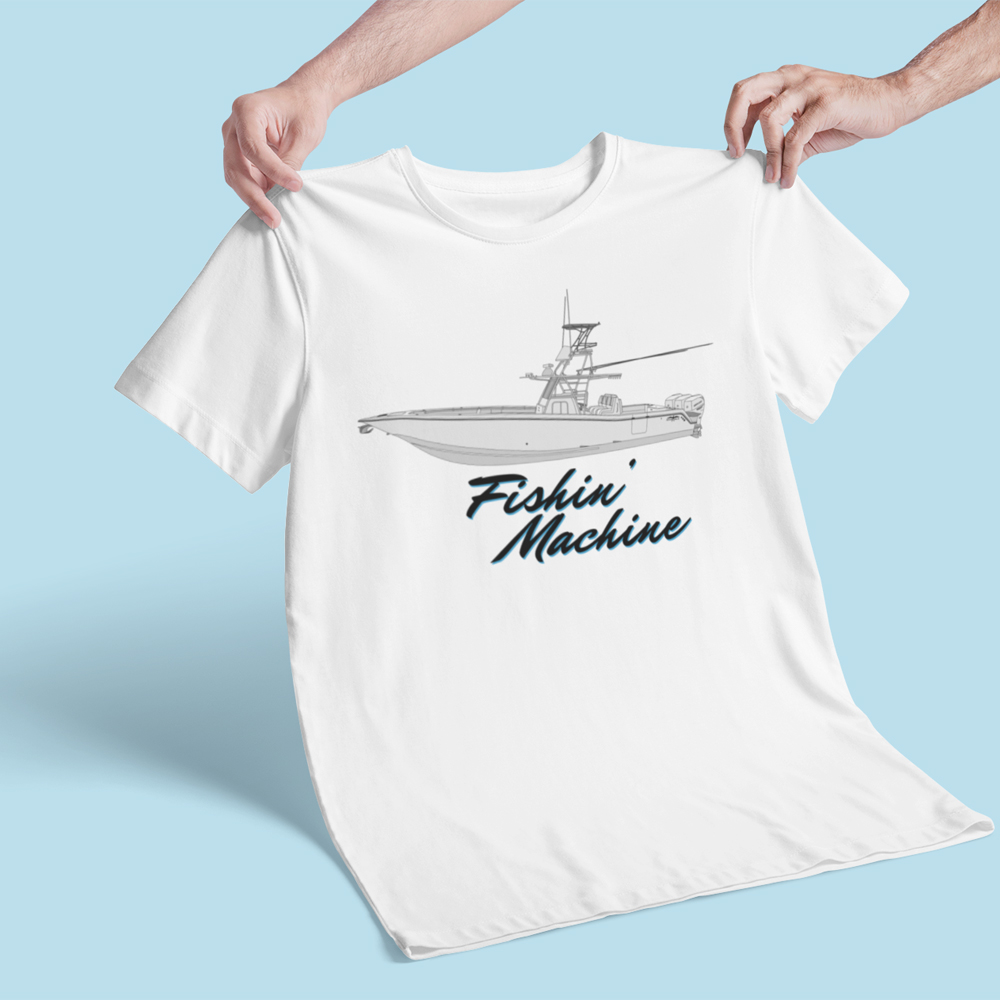 Additional Boating Resources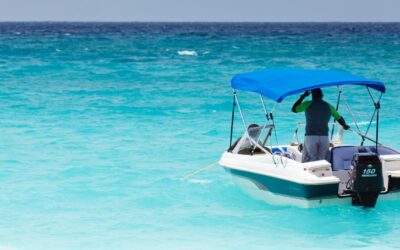 Bimini Top for Boat: UV Protection on the Water When a purchase is made through our links, we may earn a commission from Amazon, West Marine and other online businesses. You can...
read more

Start your Custom Yacht Shirt order today!
Complete your order on our website to get your custom yacht gear started. Have our team convert a photograph of your yacht and stern art into digital art for use in your custom printing.

Receive a Private Amazon.com link for your yacht's gear.
We'll email you a link to purchase your custom yacht gear on-demand with secure checkout and fulfillment provided by Amazon.com.

Get your yacht gear delivered to your dock with free shipping on-demand!
Order your custom apparel again and again with no minimum orders or additional setup fees.