Where is your happy place on the water?
For us, Blue Water is what we seek.
Offshore is the place to be, leave your worries at the dock and enjoy these boats coming from and going into blue water.
In this video, we catch some awesome boats going to and returning from Blue Water on their adventures in the Gulf Stream.
What's your favorite thing about heading offshore to blue water?
Is it the tranquility?
Fish?
We just love the feeling of being out of sight of land to help recharge the batteries from life back on the beach.
Check out the video and let us know what boat you'd like to be out in blue water on this weekend?
Thanks to everyone for viewing!
If you enjoy the thought of Casting Away and enjoy this video, please like and subscribe to our YouTube channel!
Enjoy…
Looking for other fun stuff? Check out our Gifts for Boat Owners, Boat Grill Reviews, 7 Superior Anchor Chain Solutions, or our Haulover Inlet Guide!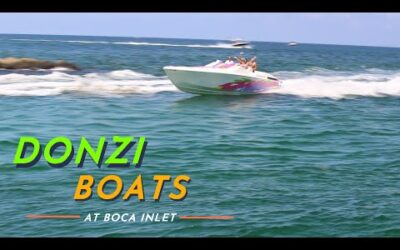 Donzi PowerboatsIf you've been on the water for any length of time, you've probably heard the name Donzi.  For over five decades, the Donzi Marine brand has been making quality...

Start your Custom Yacht Shirt order today!
Complete your order on our website to get your custom yacht gear started. Have our team convert a photograph of your yacht and stern art into digital art for use in your custom printing.

Receive a Private Amazon.com link for your yacht's gear.
We'll email you a link to purchase your custom yacht gear on-demand with secure checkout and fulfillment provided by Amazon.com.

Get your yacht gear delivered to your dock with free shipping on-demand!
Order your custom apparel again and again with no minimum orders or additional setup fees.