It's almost Christmas here in Boca Raton.
The weather and the seas are like summer, wish you were here.
I want to take a moment and thank all of you who have supported my channel over the past year, it has been my pleasure to bring to life all of the incredible boats here in Boca Raton.
I have many new surprises for my viewers going into the New Year, so stay tuned.
Enjoy this variety of boats coming into and going out of the Boca Raton Inlet here in Florida.
If you enjoy the thought of Casting Away and enjoy this video, please like and subscribe to our YouTube channel!
Enjoy…
Custom Yacht Shirts films boats at Boca Raton Inlet in South Florida. 
Check out the action live on the Boca Raton Inlet Webcam:
https://video-monitoring.com/beachcam…
Looking for other fun stuff? Check out our Gifts for Boat Owners, Boat Grill Reviews, 7 Superior Anchor Chain Solutions, 9 Fishing Gaff Hook options, or our Haulover Inlet Guide!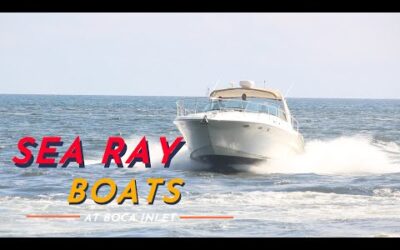 Sea Ray BoatsWhen we're filming at the Boca Raton inlet, we regularly see Sea Ray Boats.  A long time favorite among recreational boaters, the Sea Ray boat brand has a long...

Start your Custom Yacht Shirt order today!
Complete your order on our website to get your custom yacht gear started. Have our team convert a photograph of your yacht and stern art into digital art for use in your custom printing.

Receive a Private Amazon.com link for your yacht's gear.
We'll email you a link to purchase your custom yacht gear on-demand with secure checkout and fulfillment provided by Amazon.com.

Get your yacht gear delivered to your dock with free shipping on-demand!
Order your custom apparel again and again with no minimum orders or additional setup fees.