Magic Day at Boca Raton Inlet
An absolutely magic day at Boca Raton inlet. 
Stunning boats going in and out of the cut all day enjoying the unbelievably wonderful weather this new year is providing for all of us in South Florida. 
Enjoy this video of all of the incredible boats coming into and going out of Boca Inlet.
Thanks to everyone for watching! We film exclusively at the Boca Raton Inlet Channel, with a new videos every week.
From boat fails by amateurs to expert seamanship by seasoned Captains, we film it all.
With each new video we hope to provide you with a positive vicarious vacation to Boca Raton, Florida, no matter where you may be in the world.
We hope you leave us with a smile on your face and your next vacation on your mind.
Make sure to subscribe to our Custom Yacht Shirts YouTube Channel for more exciting action at Boca Raton Inlet.
Love Boca Raton?
CHECK OUT THESE BOCA RATON T-SHIRTS AVAILABLE ON AMAZON
1. https://www.amazon.com/dp/B08GR9ZMYX​
2. https://www.amazon.com/dp/B07N7ZRYWS​
We film exclusively at the Boca Raton Inlet Channel, with a new video every week.
South Florida is the boat party capital of the World!
From Government Cut in Miami to Haulover Inlet in North Miami to Hillsboro Inlet in Pompano Beach to Boca Raton Inlet and finally, at Boyton Beach Inlet boats fight the waves and the current to get into and out of the inlets.
Enjoy and please subscribe to our Channel to receive notice of upcoming action at the Boca Raton Inlet.
Thanks for viewing our BOCA RATON INLET BOAT PARTY VIDEOS!
We all love our boats and want to share them with friends and family! Get your personalized boat Shirts & Gear today! Learn more about Custom Yacht Shirts:
https://customyachtshirts.com​
On-Demand, No Minimum T-Shirts, and Gear for your boat. Join us on Instagram!
https://www.instagram.com/customyachtshirts​
Custom gear for your boat.
On-demand to your dock!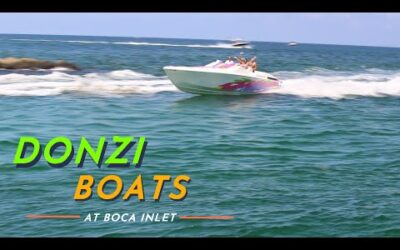 Donzi PowerboatsIf you've been on the water for any length of time, you've probably heard the name Donzi.  For over five decades, the Donzi Marine brand has been making quality...

Start your Custom Yacht Shirt order today!
Complete your order on our website to get your custom yacht gear started. Have our team convert a photograph of your yacht and stern art into digital art for use in your custom printing.

Receive a Private Amazon.com link for your yacht's gear.
We'll email you a link to purchase your custom yacht gear on-demand with secure checkout and fulfillment provided by Amazon.com.

Get your yacht gear delivered to your dock with free shipping on-demand!
Order your custom apparel again and again with no minimum orders or additional setup fees.