Gifts for Fishermen: 20 Great Catches for your Angler
When a purchase is made through our links, we may earn a commission from Amazon, West Marine and other online businesses. You can learn about our content and affiliate policies on this page.
Looking for the best gifts for fishermen in your life?
If you know a fisherman or any type of angling enthusiast, you know that their life revolves around that next catch!
As anglers ourselves, we've seen some neat stuff online that could help make the choice for best gifts for fishermen both easy and unique.
So we've taken a minute to compile some of the coolest gadgets that will help your fisherman look, feel and participate in the fishing life in style!
From fishing accessories to custom boat shirts, the following list of items is a perfect place for you to begin your search for the gift for the person in your life that makes fishing their priority!
Piscifun Fishing Line Spooling Machine
This must-have gift for your fisherman, solves the hassle of spooling up your new fishing line when your old stuff has seen better days.
Making the process simple and effective for any spinning reel, this machine allows fishermen to quickly and easily swap out old fishing line without having to have another person on-hand to hold a pencil through the spool.
This adjustable spooling machine fits both narrow and wide line spools and the compact and lightweight design makes taking this handy tool with you simple.
With durable, quality construction, this tool is sure to be perfect gifts for fishermen for years on the water.
Fish Lip Gripper with 60lb digital scale
This durable handheld digital scale and stainless steel lip gripper is the perfect little combo to help your angler when the bite is hot and they need a quick way to handle and weigh their catch.
Featuring a water-resistant design, movable display and up to 60-pound load capacity, this fresh and saltwater fishing tool is a great option for any anglers in your life.
At just over 12 inches, this stainless steel gripper/scale combo is well sized to make for easy transport and use in marine applications on the water.
It also features memory functions with up to 10 separate weights stored in the scale.
Perfect gift for fishermen for day trips, and easily stored on-board or in tackle boxes for professional fishermen.
Canvas Fishing Rod, Reel and Tackle Carry Case
Know an angler who goes into backcountry lakes and stream looking for their perfect catch?
This durable canvas carrying case helps fishermen store everything they will need for their tackle and fishing setups.
With space for up to 5 fishing rods and reels on the outside of the bag with additional space for tackle and equipment on the inside, this makes a perfect accessory for any angler who is on the go with their fishing.
Featuring large capacity, adjustable straps, this organizer bag is easy to carry and puts all of your gear for your next excursion in one place.
Perfect gifts for fishermen or for any angler who needs a little organization for their gear.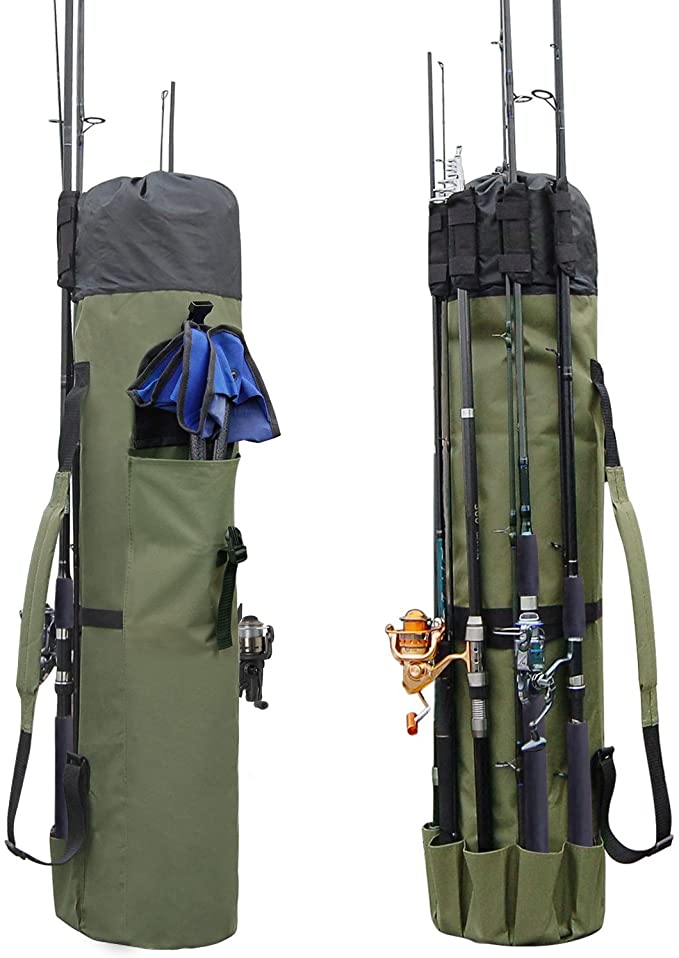 6-piece Fishing Fillet Knife Set with Sharpener
For any serious fisherman, having a trusted fillet knife is critical.
Knowing that you have the tools to do the job back at the dock once the day is done is something any angler can appreciate.
This awesome gift for fishermen features four separate fillet knives and a separate sharpening stone.
With durable construction and a unique non-slip grip on the handles, this set of knives will be a go-to tool for anyone catching real fish.
The kit includes a 2.5″ bait knife, 6″ curved boning knife, 6″ fillet knife, 9″ chunk knife, portable knife sharpener and the case for your set.
Any fisherman will love having all his fillet station tools in one place as he cracks that dock beer and goes to work cleaning the catch!
LED Flashlight Gloves
Does your angler have a hard time tying their fishing knots in low light?
Making sure those knots are tight can be the difference between landing that next big catch or watching it swim away.
With these LED Flashlight Gloves, your favorite angler will never be in the dark again, even on early morning fishing trips.
With LED lights mounted on the thumb and first finger of each glove, bright light is available on-demand right out of the wearer's hands.
The comfortable polyester construction provides a breathable, stretchy fit with easy access on/off buttons directly on the top of the glove.
The included batteries work for roughly 30 hours and the set comes complete with the ability to change the batteries when necessary.
While these gloves have multiple uses, the fisherman will find them particularly useful for any work on tackle, rods and reels before or after the daytime fishing action on the boat.
Waterproof Handheld Monocular Telescope
Picture this…
You're offshore looking for birds when you think you see some off on the horizon.
You squint and try to make out if there's any action out there in the distance, but your eyes aren't up to the task.
Luckily, you have your powerful waterproof handheld monocular telescope on hand to help you focus in on the horizon.
With the 1000 yard zoom, you're able to focus in on the action happening on the horizon and confirm that the birds are working hard.
After running to the spot you get in on the action and hookup on a nice mahi thanks to the action you were able to identify on the surface.
This handheld monocular telescope is the perfect convenient solution for your day on the water.
Lightweight, one-hand operation, easy focus. What more could you want for a simple ocular zoom solution on the water?
Hands-Free Microfiber Bait Towel (3-Pack)
If you've been fishing before, you know that things can get messy real fast!
As anglers, one of the things that we can easily forget to bring on our expeditions is a towel to help with the messes on the water.
That's where this microfiber bait towel comes in handy.
At 16″ x 16″ and equipped with a convenient belt clip, this perfectly sized bait towel is the perfect accompaniment for any tackle box or bucket.
The durable microfiber provides quick and easy clean-up in a super-absorbent, lightweight towel.
Best of all, this set comes complete with 3 towels complete with separate carabiner clips to help your angler keep them organized for a day on the water.
This 3-pack bait towel makes for perfect gifts for fishermen in your life!
Portable Electronic Digital Fish Scale
When you're on the water, having a digital scale can be a lifesaver to help measure your catch.
The Fishfun fish scale is the perfect accessory for any fisherman to add to a tackle box for future fishing trips.
With a convenient, portable design, the Fishfun scale provides a powerful measuring device for weights up to 110 pounds.
The fold-away hook and handle make this measuring device a compact solution for any day on the water, while the large backlit LCD screen provides easy measurements on the go.
With a number of powerful features including battery-saving auto-off, unit conversion, and a durable handle for easy measuring, this strong little digital scale is sure to be your go-to tool on your next adventure on the water.
Solar Powered Battery Bank
Having accessible power options when you're offshore can be a lifesaver for any fisherman.
So this is an obvious choice for gifts for fishermen.
With the Durecopow portable power bank, anglers can enjoy a multi-purpose tool on the water.
Featuring a solar power recharge that is perfect for sunny days on the boat, this tool provides 5 USB ports for recharging of portable electronics, a compass for quick directions, and a bright LED flashlight.
With water and shock-resistant construction, this tool is sure to become your angler's favorite tool for fishing trips when a little extra recharge is needed.
Best of all, the solar recharge capabilities mean that you'll never have to worry about changing batteries or not having extra power at your fingertips.
Simply leave the solar panels exposed to the sun and you have a new solution for your on-the-go power needs.
Multi-Function Fish Lip Gripper and Fishing Pliers hook removal set
Every fisherman knows the feeling when a fish is landed but the hook is set too deep to easily remove by hand.
That's where this nifty fish lip gripper and hook removing pliers set comes in handy for any fisherman.
This convenient set comes complete with a corrosion-resistant handheld fish lip gripper and multi-purpose pliers that provide easy hook removal, along with other features and functionality.
These light, aluminum construction tools are impact and corrosion tested to provide anglers with lasting performance in marine conditions.
The set also includes a belt and storage compartment for easy carry and storage of the pliers on the go.
Makes a great gift for any anglers who looking to keep their hands a little bit cleaner on their next adventure on the water.
Victorinox Swiss Army Field Dressing Kit
Once your angler lands their big catch, what do they use to clean and fillet the meat for that next yummy meal?
Most anglers have a random collection of well-worn knives and sharpening stones, but how much better would it be if they had their own field dressing kit at the ready at the end of the day?
This Victorinox Swiss Army kit provides anglers with all the tools they need to effectively clean any size catch.
Featuring 5 awesome fillet knives, a sharpener and a convenient carrying case, this kit is the all-in-one solution that any angler is looking for on the water.
Knives in this set include a 6-inch fillet knife, 8-inch breaking, 6-inch boning, 3.25-inch paring and 10-inch honing steel.
The iconic quality Swiss design features top-of-the-line construction that allows anglers to sharpen and resharpen these blades time and time again for years of action at the dock.
Gifts for fishermen that will last for years and perfect for the serious angler!
Bite Me Fish Hook Adult Hoodie
Looking for something a little less serious?
This Bite Me Fish Hook designed hoodie is a great gift option for any angler in your life looking for a bit of levity on the water.
Available in a variety of colors and sizes, the Bite Me Hoodie shows off a little of the light side of the fishing world on a comfortable and high-quality hoodie.
Hoodie features a double drawstring hood and font double pocket for keeping your hands warm on those early morning excursions.
A perfect gift for your angler who's up early with a good sense of humor!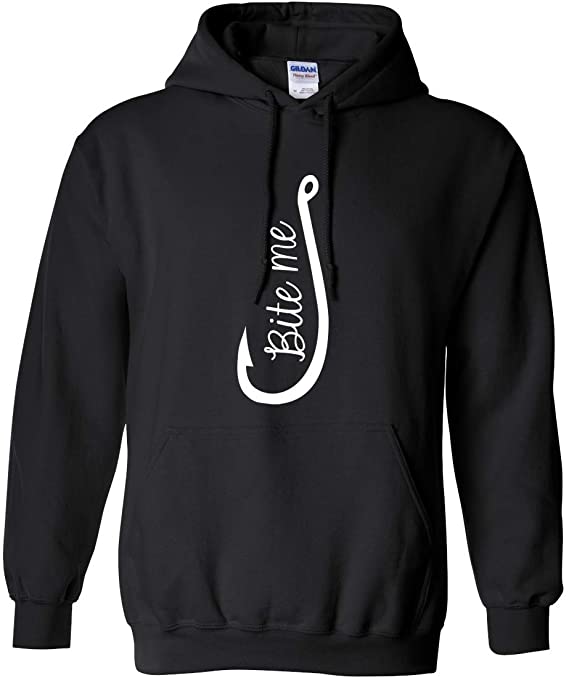 Drasry Fishing Cast Net in 4-8ft radius
Does your angler catch their own bait? 
This quality fishing cast net might be the perfect gift option for any angler that is constantly on the hunt for live bait for fishing adventures. 
Available in a variety of sizes from 4-foot to 8-foot radius, the Drasry Cast Net is handmade with durable monofilament mesh.
The pure lead sinkers reduce water splash and provide fast sinking technology to prevent bait escape. 
This 3/8 inch mesh accommodates most bait species while providing a strong, durable netting for even bigger fish.
The 49-foot hand rope helps to accommodate a variety of throwing styles for the amateur to professional fishermen. 
This easy-to-use cast net completes complete with a cast net handbag which helps save storage space on-board.
A great option for the serious bait-catching angler in your life. 
Kmucutie Set of 6, 9-inch Trolling Lures
Is your angler on the hunt for bigger gamefish?
This set of 6, 9-inch trolling lures features different colored acrylic heads and pvc skirts.
The set comes complete with 9/0 stainless steel hooks which are strong, sharp and anticorrosive.
Each lure is rigged with 100-150lb monofilament line with strong swivel connections.
The set also features a rollable bag for easy carry and transport of your lures on your next fishing trip.
Anglers should be aware that the stainless hooks are not great for catch and release fishing as they will not corrode and fall out of a fish's mouth over time.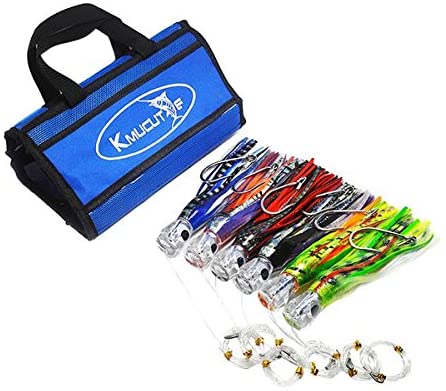 Simrad Cruise GPS Chartplotter
When's the last time your angler updated their electronics? 
Modern advancements in chartplotter technology make it possible for even smaller boats to benefit from the technology available to anglers today. 
The Simrad Cruise GPS Chartplotter is a great option for anglers with limited size on board.
Available in 5, 7, and 9-inch screen options, the Simrad cruise provides powerful, intuitive and easy-to-use GPS navigation and depth mapping for any size boat.
The included 83/200 transducer provides excellent automatic depth tracking to help with navigation and fishing.
 The Simrad cruise is preloaded with a US coastal map and supports enhanced charts from C-MAP & Navionics.
Everything your angler needs for simple and straightforward GPS navigation.
Waterproof 12×42 Waterproof Binoculars with Phone Adapter
Looking for a better solution for your optical zooming on the water? 
These compact low-light binoculars are perfect for any angler on the hunt for a solution to assist with better vision on fishing trips. 
Featuring waterproof and fog-proof technology, the high-definition optics of these binoculars provide a powerful solution for any angler.
Binoculars also feature a phone adapter that allows anglers to capture and share images in high definition. 
The set also includes a carrying case and portable tripod, perfect to set up on-board during any fishing excursion. 
Bubba Ultimate Fillet Gloves with Cut Resistant Kevlar Construction
Looking for protection and comfort on the water? 
The Bubba fillet gloves are built to provide non-slip protection so that your favorite angler can keep a sturdy grip on their fillet knife when the day of fishing is over. 
Featuring cut and puncture-resistant materials, including a kevlar layer, these gloves protect fishermen's hands from knife and fish fin knicks and cuts.
The gloves also feature a touch-screen-friendly surface on the glove index fingers so that you can operate your phone and camera while at the fillet table. 
A perfect gift for fishermen looking for a little protection for their hands both on and off the water!
Bubba 5-foot Gaff Hook with 4-inch Stainless Steel Offset Hook
Is your favorite angler still using a gaff hook from the 20th century? 
Maybe it's time to consider a quality upgrade on their gaff technology with an offset gaff hook from Bubba. 
Featuring a non-slip grip, 3.5mm carbon fiber shaft and offset hook for maximum control, the Bubba gaff hook put the power and control back into the hands of your angler for any fishing excursion. 
Ideal for small, medium and large fish, the Bubba gaff makes a perfect gift for any fisherman. 
Bubba Multi-Function Shears with non-slip grip handles
These Bubba shears are the perfect multi-functional tool for fishermen on the water.
Featuring lightweight and durable construction, the micro-serrated blades efficiently cut any type of fishing line with ease.
Non-slip grip handles provide confident gripping for anglers on the water.
Available in three sizes, the large shears can cut through rope and heavier line as well as fishing monofilaments and fluorocarbon.
A great selection of gifts for fishermen in your life!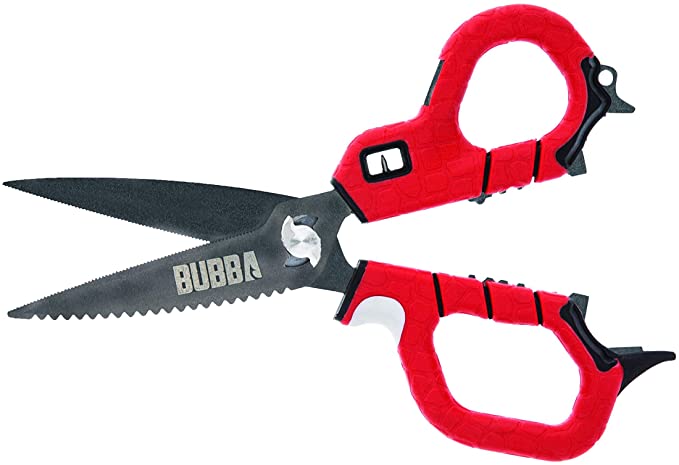 Custom Yacht Shirts & Gear
Last up on our list is our own solution for boat owners here at Custom Yacht Shirts.
If you're shopping for gifts for fishermen, they probably have a boat!
At Custom Yacht Shirts, we either work with your existing yacht art, or use a photo of a yacht to create vector boat drawings that are perfect for use on a variety of customized gear.
We feature t-shirts, long sleeves, hoodies, tank tops, pop sockets, phone cases, and much more that make the perfect custom gift for any boat owner.
Best of all, once the art preparation process is complete, all of your custom boat gear is available for on-demand ordering on private Amazon.com product pages.
Order 1-1000 of your custom products easily and simply with your existing Amazon account featuring free returns and free shipping with a Prime account.
The perfect gifts for fishermen!
What are you waiting for???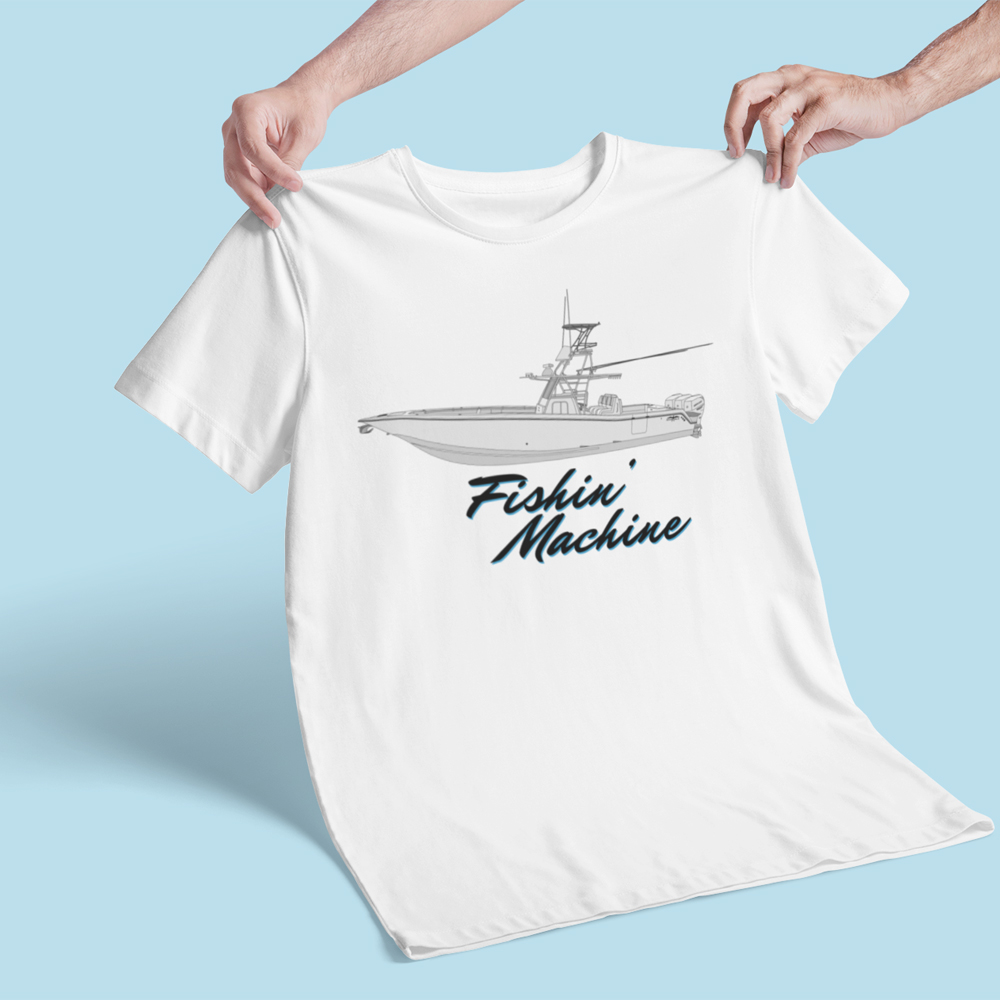 South Florida Boat Videos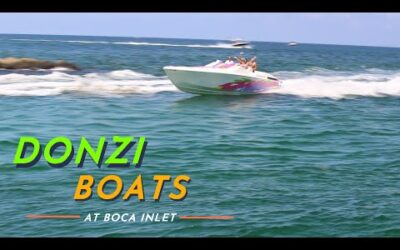 Donzi PowerboatsIf you've been on the water for any length of time, you've probably heard the name Donzi.  For over five decades, the Donzi Marine brand has been making quality...

Start your Custom Yacht Shirt order today!
Complete your order on our website to get your custom yacht gear started. Have our team convert a photograph of your yacht and stern art into digital art for use in your custom printing.

Receive a Private Amazon.com link for your yacht's gear.
We'll email you a link to purchase your custom yacht gear on-demand with secure checkout and fulfillment provided by Amazon.com.

Get your yacht gear delivered to your dock with free shipping on-demand!
Order your custom apparel again and again with no minimum orders or additional setup fees.