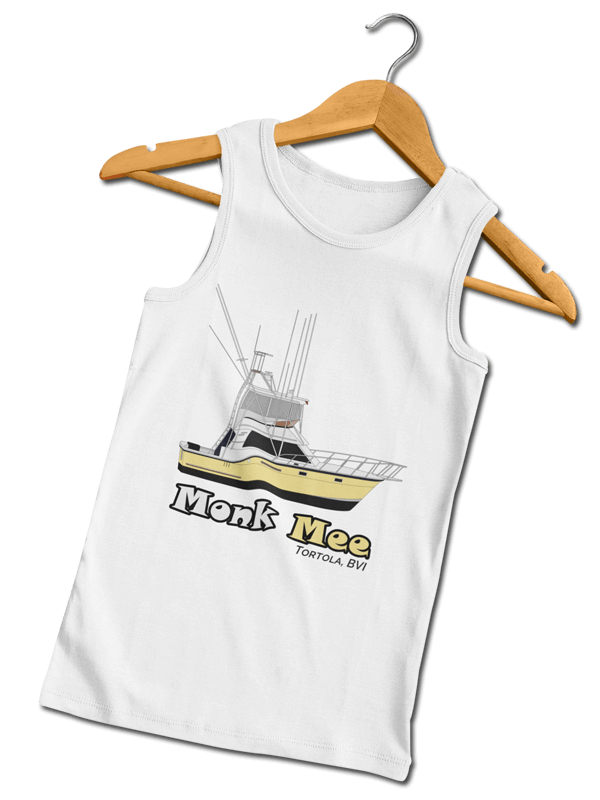 Custom Yacht Apparel for half the price and twice the convenience…
Get a picture or art of your yacht converted into your own custom yacht apparel with ordering and fulfillment completely powered by trusted E-commerce giant Amazon.com.
Custom Yacht Apparel
Built for Yacht Lovers
Whether you're looking for a solution for custom yacht shirts & gear for your own boat or in need of the perfect gift for a yacht owner, our on-demand process simplifies the custom yacht gear process putting the power in your hands.
Complete your client's brokerage experience with a custom yacht shirt. The perfect way to create customer loyalty and show your client that you truly care about them & appreciate their business.
Skip the screen printing setup fees and minimum orders!
Tired of having to order a minimum number of shirts for each t-shirt you want? Custom Yacht Shirts puts the power in your hands to order custom, on-demand shirts all within your existing Amazon.com account. Best of all, every order is eligible for free shipping with Amazon Prime™! No costly screen fees, minimum orders, or expensive shipping!
Save money on your Custom Yacht Gear
With our on-demand print solution, you get your yacht on the apparel of your choice for far cheaper than traditional screen printing. Skip the screen fees and minimum orders and start showing off your new gear on the hook, or in harbor!
Save Time
With traditional screen printing, turnaround times for custom gear can lag into weeks, especially if you consider art preparation times, screen development, and high shipping costs to deliver your products. With Custom Yacht Shirts, you could have as many shirts as you need, delivered by Amazon.com, before you leave the dock!
Free Shipping with Prime™ Powered by Amazon
Order and pay for your custom on-demand yacht gear on the trusted e-commerce website Amazon.com and get Free Shipping with Prime™!
On-demand Yacht Apparel Simplified
Our Process for High Quality Custom Yacht Gear
02
We convert your photo to a digital design
Our graphic artists create a high-quality digital version of your yacht in line art, perfect for custom yacht apparel!
03
Order your gear on Amazon.com with Free Shipping!
Your custom yacht shirt is published on a private URL on Amazon.com. Order anytime on-demand. No minimum orders.