Enjoy this Conch Boat video compilation.
Conch Boat at the Boca Raton Inlet!
Enjoy these Conch Boats by R&R Boatworks as they deliver total performance at the Boca Raton Inlet.
Looking for other fun stuff? Check out our Gifts for Boat Owners, Boat Grill Reviews, 7 Superior Anchor Chain Solutions, 9 Fishing Gaff Hook options, or our Haulover Inlet Guide!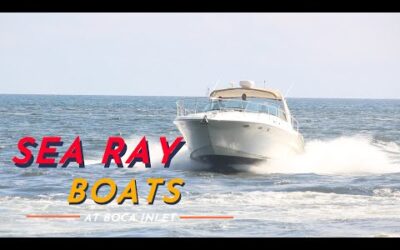 Sea Ray BoatsWhen we're filming at the Boca Raton inlet, we regularly see Sea Ray Boats.  A long time favorite among recreational boaters, the Sea Ray boat brand has a long...

Start your Custom Yacht Shirt order today!
Complete your order on our website to get your custom yacht gear started. Have our team convert a photograph of your yacht and stern art into digital art for use in your custom printing.

Receive a Private Amazon.com link for your yacht's gear.
We'll email you a link to purchase your custom yacht gear on-demand with secure checkout and fulfillment provided by Amazon.com.

Get your yacht gear delivered to your dock with free shipping on-demand!
Order your custom apparel again and again with no minimum orders or additional setup fees.